Here are a few steps to check if your item is available at a store near you.
From the product page, select the size you are wanting to check stock for and the Availability will be shown below (either In-Store, Online or both)
If SOLD OUT, the size will be greyed out and the availability will appear as "Out of Stock"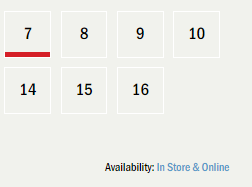 Once you have selected your size, scroll down and enter your Postcode, and click "Check" to find available nearby stock!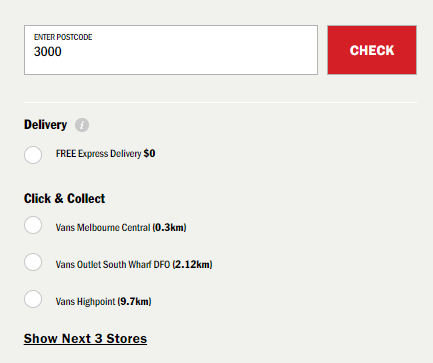 IF AVAILABLE, the nearest stores will appear to select for Click & Collect
If UNAVAILABLE, the store will not be shown on this screen
If you still want to be on the safe side and make sure your items are available in-store, you can contact your nearest store here.